OUR TOP 10
So many great things to do – it's difficult to recommend everything!  Here are what we would consider being the Top Ten of things to do when staying at Gors-lŵyd – you will just have to stay again to enjoy the best of the rest!
A WALK TO TRE'R CEIRI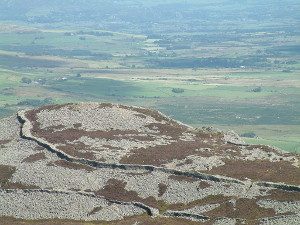 A walk up Tre'r Ceiri is a must when staying at Gors-lŵyd.  It is one of the best preserved Iron Age Hillforts in the country and is only a short walk away.
A WALK UP YR EIFL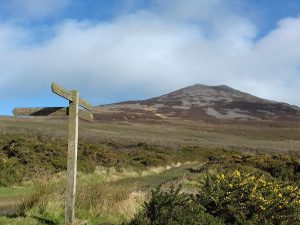 Yr Eifl – the highest mountain on the Llyn Peninsula and it is right on our doorstep! A moderate walk from Gors-lŵyd and the views are stunning!
A TRIP UP MOUNT SNOWDON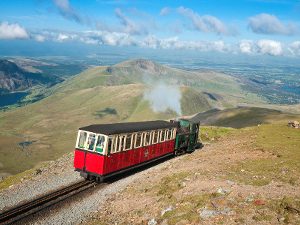 If you are visiting North Wales, then a trip up Snowdon is bound to be on your bucket list.  If you are feeling fit, there are several paths of varying difficulty to walk to the summit.  Or, why not take a ride on the famous train to and from the summit?
A VISIT TO NANT GWRTHERYN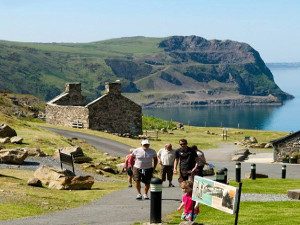 Nant Gwrtheryn is very close to Gors-lŵyd.  The Nant is not only a centre for learning the Welsh Language, it also has a visitor's centre, cafe and beach.  The drive, or walk, down to the Nant is stunning – a steep winding road takes you to the centre.
A TRIP TO PORTMEIRION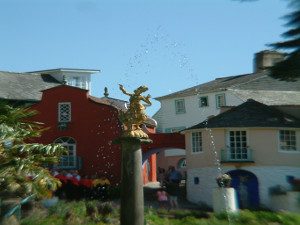 Remember the TV series Prisoner and you will remember Portmeirion.  It is a unique Italianate Village with stunning gardens, woodland walk, restaurants and cafe. "Be seeing you!"
PORTH OER (WHISTLING SANDS)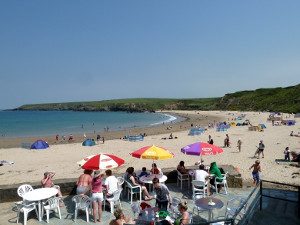 A popular beach, backed by steep grassy cliffs.  The beach is known as "Whistling Sands" because of the sound that occurs when you shuffle your feet!  This does not happen all the time, but is a unique experience when it does!
A VISIT TO PORTHDINLLAEN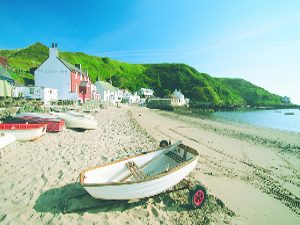 The picturesque sheltered beach at Porthdinllaen, now cared for by the National Trust, is a broad stretch of curving gently shelving sands.  The Lifeboat Station lies at the end of the bay.  You can walk along the beach and have lunch at the Ty Coch Inn beachside pub, it serves great food.
A TRIP TO CRICCIETH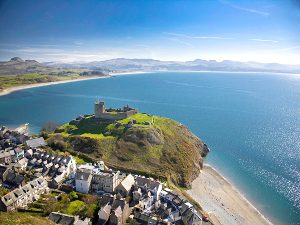 The seaside town of Criccieth with its beach, shops and cafes.  We love Dylan's Restaurant – right by the sea.  Serves great food and is well worth a visit.
A VISIT TO CAERNARFON CASTLE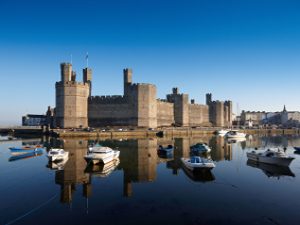 Caernarfon Castle is really well preserved and is always worth a visit.  Suitable for all ages but there are steep steps to climb as you explore the castle.
A TRIP TO ABERDARON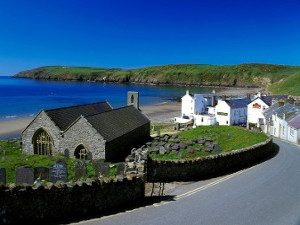 Picturesque Aberdaron, a seaside village with good walks.  Also good pubs, restaurants and cafes too! Check out the old bakery Becws Islyn – fantastic!
ZIP WORLD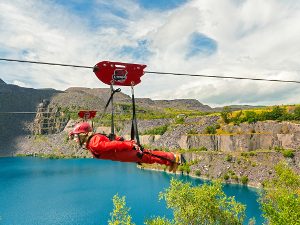 An experience to remember! Zip World has two lines; Velocity is the fastest zip line in the world – speeds of up to 100mph!! Titan is one of the longest zip lines and the first 4 person line in Europe. The Zip World Caverns and Bounce Below are also here.
BOAT TRIP TO BARDSEY ISLAND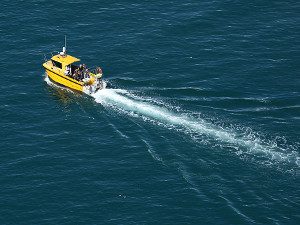 Sailing from Porth Meudwy, a trip to Bardsey Island is a fantastic day out. After spotting seals, porpoises and sea birds, you will land on the Island where you will have around 4 hours to explore. A full day out of around 5 hours. You can learn more about Bardsey Island here
Hang on – that's 12 things on Our Top 10 list – Oh well, there are just too many to mention!…..