Kayak the Coastline at Aberdaron 2023
Kayak the Coastline at Aberdaron 2023
There is always plenty to do when you stay at Gors-lŵyd Cottage! Here's a fantastic opportunity for all the family to enjoy over the summer.
The National Trust is providing kayak sessions off the stunning coastline of the Llŷn Peninsula.
Available on specified days from July 2023, you can enjoy guided kayaking at Aberdaron. Here is all the information you need to know:
Kayak Sessions at Aberdaron:
The introductory kayaking sessions will run from Aberdaron beach using single seat and tandem sit on top kayaks which are easy to paddle and are very stable.
Sessions vary depending on the sea conditions. When the sea is calm it will be a scenic journey and the chance to learn about this fascinating coastline, its rich local history and incredible wildlife, including sea birds like puffins and Manx shearwaters, as well as seals and porpoises. If the sea is rough and the weather is still favourable you can have a go at surfing in the waves.
During the session you will be looked after by a qualified kayaking coach who will provide you with all the necessary equipment and look after you throughout your adventure. You will need to bring swim wear, old trainers and a towel.
Sessions run from Aberdaron every Tuesday and Sunday from 16 July – 10 September.
There are two sessions a day, starting at 10:30am and 1:30pm, each lasting approximately 2 hours.
A session costs £30 per person. Payment is made on the day at Porth y Swnt visitor centre located at the entrance to the car park in Aberdaron. Payment can be made using card or cash.
Do I need to book?
Yes, speak to staff at Porth y Swnt, phone Porth y Swnt 01758 703810, email porthyswnt@nationaltrust.org.uk or follow this link to book your place.
The meeting place and session start point is Porth y Swnt visitor centre, Aberdaron.
Please note:
Minimum age is 8 and we advise that children under 12 should be accompanied by an adult
Young children are best sharing one of the tandem kayaks with one or two adults
Swimming ability is useful but not vital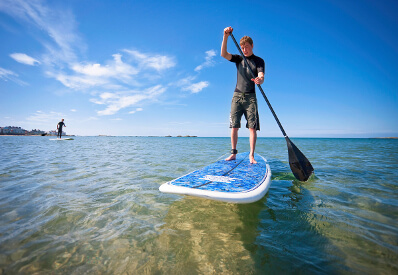 « Nefyn Show 1 May 2023 | GD, 12 August 2023 – One of my favourite reviews! »