Gearing Up For a Busy 2022 at Gors-lwyd Cottage
We're Gearing Up For a Busy 2022 at Gors-lwyd Cottage
First of all, I must apologise for the lack of news lately!
The second half of 2021 and the beginning of 2022 has been a whirlwind of a very busy Gors-lwyd and working at the Marina in Pwllheli. But mainly I have been helping to care for my dad, who was diagnosed with cancer in March 2021. I am very sad to say that dad passed away at the end of January, and although it was expected, we are still absolutely devastated. Thanks to everyone for their support, and kind words. He will certainly be missed, and I will always be grateful for being nearby to spend as much time as possible with him and mum. You may remember that dad and I used to spend many an hour at sea off Trefor beach, lobster and crab potting and fishing. I will always cherish the good memories!
Gors-lwyd continues to be very busy and 2022 is booking up fast, so please do check our availability calendar – it's always up-to-date. It's great to see lots of returning guests, and equally great to welcome lots of new faces.
As Covid restrictions are slowly being lifted, it has been great to get out and enjoy some good meals at local pubs and restaurants. We are big fans of The Cliffs, at Morfa Nefyn. A very friendly atmosphere, great pub food and we love the pub quiz on a Thursday night. We came joint last the last time we took part – but it was all good fun! Nant Gwrtheyrn (a stones throw from Gors-lwyd) is good for lunch, or even breakfast! Abersoch has lots of lovely eateries and mum and I enjoyed a fab lunch at Zinc – try their fish finger butties!
I'm looking forward to another busy year, and if you have any queries or want to get in touch, feel free to email or call.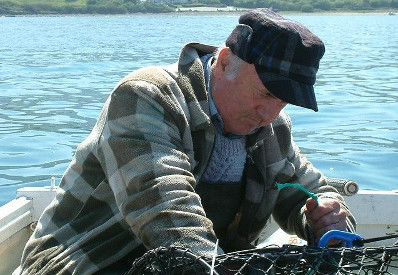 « AE, 12 Nov 2021 | Wales Coast Path is celebrating its 10th anniversary this year »