Cadw Open Doors 2019 – FREE Entry to Castles and Museums
Cadw Open Doors 2019
Every September, Cadw (Welsh Government's historic environment service) launches "Open Doors". A selection of Cadw sites open their doors for free and some sites offer one-off experiences.
Here are a selection of local Cadw sites who are participating in the Open Doors scheme:
Cae'r Gors, Rhosgadfan
Cae'r Gors is the childhood home of authoress Kate Roberts. She was born and raised in Rhosgadfan, a village situated near Dyffryn Nantlle, Caernarfon and Snowdonia, at the turn of the twentieth century, when the slate industry was at its most productive and industrious. Envision what Cae'r Gors, the childhood home of Kate Roberts, was like at the beginning of the twentieth century.
Depictions of rural life in the quarrying community of Rhosgadfan appear in her work frequently. In April 2007, the house was restored and the heritage centre built. Experience the living conditions of the period, to learn about the customs and traditions and examine household implements used at that time.
A local expert will be there to show the public around, and a bilingual film about the life and work of Kate Roberts will also be shown.
When? Two dates – Saturday 21 and Sunday 22 Sept 11.00 – 16.00
Where? Rhosgadfan, near Caernarfon.
Lloyd George Museum, Llanystumdwy
Lloyd George, Prime Minister – this museum documents the extraordinary life journey of the only Prime Minister who spoke English as a second language. You can see the cottage where David Lloyd George was raised, and learn more about life in a Victorian classroom.
There will be free entry to the Museum and an opportunity to visit Tŷ Newydd where Lloyd George died in 1945 (normally closed to the public).
When? Sunday 22 Sept 10.30 – 16.00
Where? Llanystumdwy, near Criccieth
Welsh Slate Museum, Dinorwig
Dinorwig Quarry closed in 1969. Today, rather than fashioning wagons and forging rails, the workshops tell a very special story: the story of the Welsh slate industry.
This is a rare opportunity to see one of the only functional slate-carrying inclines at work, along with a talk by the museum's keeper, Dr Dafydd Roberts.
When? Sunday 22 Sept 14.00 – 14.30
Where? Dinorwig, Llanberis
Criccieth Castle – Guided Tours
Discover the secrets of the castle that was originally built by Llywelyn the Great.The castle changed hands regularly between the Welsh and the English – so you can imagine how dangerous and unstable the medieval times were as war cast a constant shadow on the inhabitants. Along the way, experience the excitement, turmoil and destruction as Glyndŵr and his men embark on their national revolt
An hour's tour exploring between the spectacular walls of Criccieth Castle.
When? Saturday 28 and Sunday 29 Sept – Tours at 11am, 1pm and 3pm.
Where? Criccieth Castle, Criccieth
Harlech Castle – Guided Tours
Join a tour with Harlech Castle's very own custodian. Find out more about its fascinating history and architecture, and take a walk around to learn more about the castle .
When? Saturday 28 and Sunday 29 Sept – Tours at 11am, 1pm and 3pm.
Where? Harlech Castle, Harlech
This is a small selection of the Open Doors Events. For more information or more choices, please visit the Cadw website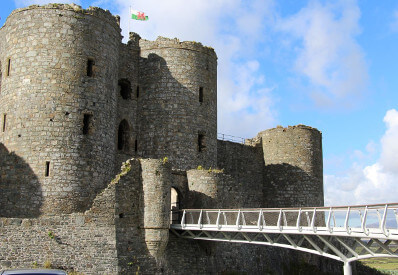 « Wild Animal Photography Workshop – Welsh Mountain Zoo, Colwyn Bay | Gors-lwyd Shortlisted in the Go North Wales Tourism Awards 2019! »