World Travel & Tourism Council Safe Travels mark
World Travel & Tourism Council Safe Travels mark
Look at this! As well as the "We're Good To Go Industry Standard" mark, we have now received the World Travel & Tourism Council Safe Travels mark.
The Safe Travels mark shows that we are meeting international global health and hygiene protocols. The protocols for the Safe Travels stamp were designed with the World Health Organisation, the Centre for Disease Control and Prevention, leading industry associations and international organisations.
When the time is right, and we are allowed to reopen, we are looking forward to welcoming our guests, old and new.
All of our visitors can be assured that their stay at Gors-lwyd is going to be as safe as possible.
The last year has been tough on everyone and many are desperate for a break – especially to a certain holiday cottage in North Wales! We are booking up fast for this year, and even into 2022…wow!
For our latest availability please go to https://www.welshbreak.com/prices-and-availability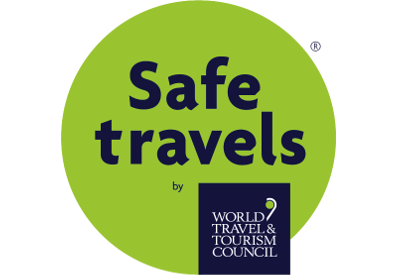 « Another 3 Weeks of Lockdown – A Glimmer of Hope for Easter | Spring Is In The Air! Plan Your Visit To The Llyn Peninsula »